It's Friday the 13th and the APN Staff has collected our spookiest games and geek gear to share with you. It's kind of like Halloween in July, which we're totally fine with. Click to scroll through our picks.
Jayme C's Favorites
Tides of Madness – Portal Games
I love introducing new people to gaming and having a portable card game is a great thing to have on hand, especially when it has gorgeous artwork and a fun horror filled theme! This is a quick 2 player game that features set collection as well as card drafting, and the Old Ones of course! Players try to collect the most points before accumulating too many madness tokens to win the game. It's playable in 15 – 20 minutes and depending on the card order, you will have different choices to make each game keeping things interesting.
Five Nights at Freddy's – Collectibles Figures
For those who are unfamiliar with Five Nights at Freddy's, it is a survival horror-themed video game series. You play as a security guard in a pizzeria, where the animatronics come alive at night and you have to survive. It will definitely get the adrenaline pumping! Fans of the series will be pleased to know you can add these lovely creepy characters to your own collection at home, but you might want to keep an eye on them at night! They might get restless and start moving around.
Ryan's Favorites
Flick 'em Up! Dead of Winter
A perfect compliment to a Friday the 13th game night / party, particularly once choice beverages have been imbibed and folks need something on the lighter side. 😊 One of few dexterity games I have on my shelf, Flick 'em Up is quick to teach, highly replayable and customizable, and the partnership with the Dead of Winter brand, turning it from western shootout to post-apocalyptic zombie survival, works incredibly well!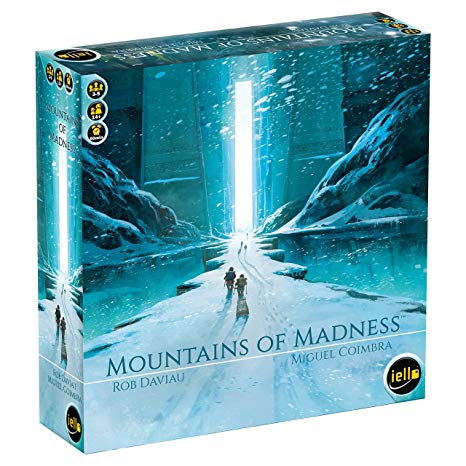 Jayme B's Favorites
Fear – Stronghold Games
You know what I love? NOT HAVING TO READ A RULEBOOK. Fear is the spookiest game in the Fast Forward series by Friedmann Friese, and is played by discovering the rules as you go… no prep required! This fast-paced card game uses the Fable Game system that was introduced in Fabled Fruit, and is totally re-playable with new groups of people.

Mountains of Madness – Iello Games

While Lovecraftian horror isn't necessarily what I would consider "my thing" – I DO love co-ops, and party games. What better theme to inject hilarity into a party game experience than losing your grip on reality?!

In Mountains of Madness, players work together to communicate quickly and clearly in order to survive in a mysterious mountain environment, all while facing a series of prohibitive rules that simulate madness and ultimately work against your end goal. (Examples include: limiting the type of words you can use in speaking to your teammates, forcing you to take strange or humorous actions while playing, or holding your cards a certain way.) These challenges are guaranteed to not only confuse your teammates, but also to run out the clock on your turns!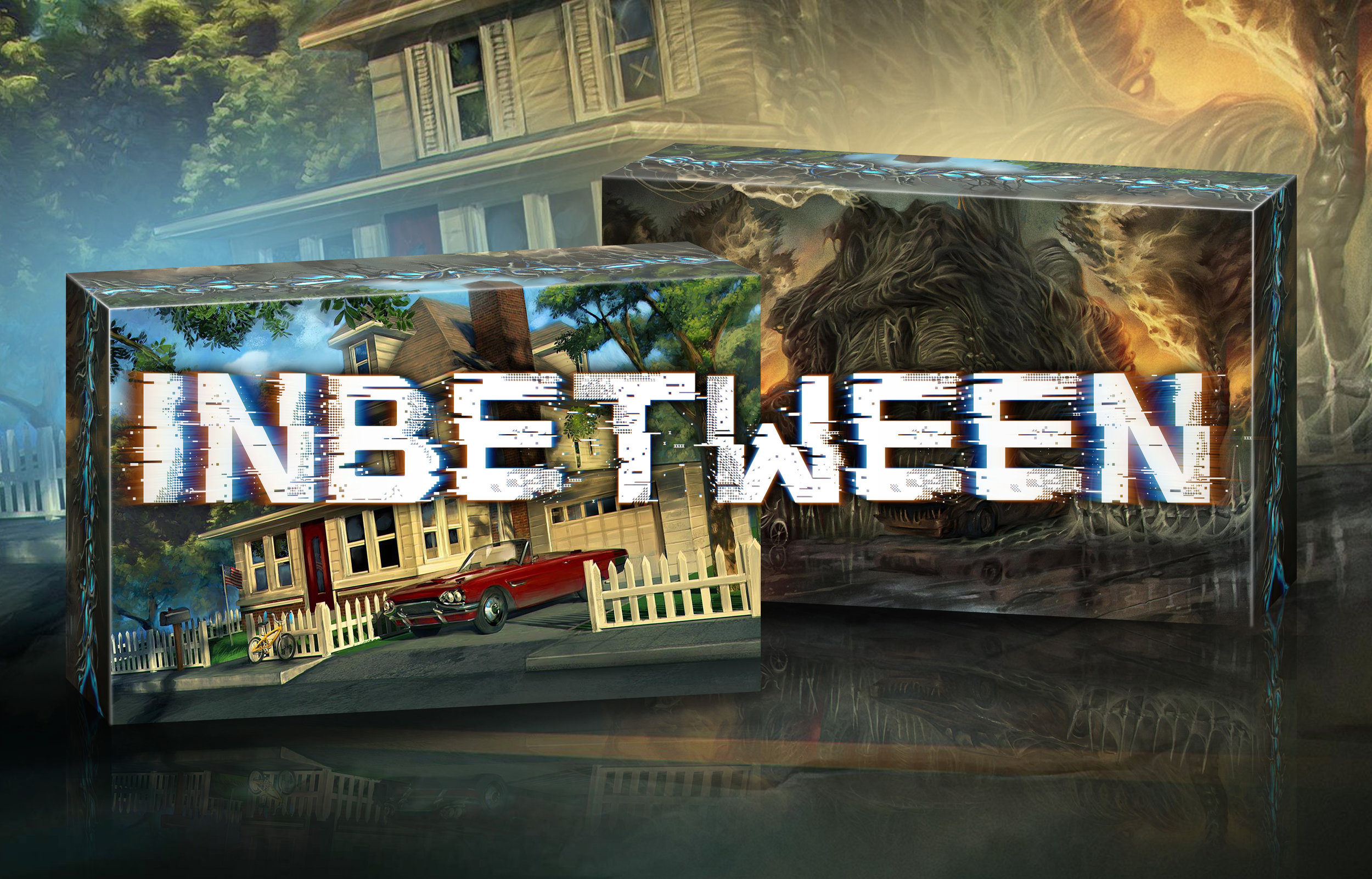 Justin's Favorites
InBetween - Board & Dice
InBetween by Board and Dice has been on my want list since I heard about it. Its Stranger Things vibe is what initially drew me to it, but favorable impressions from Man vs Meeple and Same Healey at Dice Tower made it a must-have. Most importantly, the theme will be an easy sell for my family and it's available now!
Jason Voorhees - Mezco Toyz
I'm a huge Friday the 13th movie fan, having watched all the movies too many times to count So, I can't wait to get my hands on Mezco Toyz' Deluxe Stylized version of Jason Voorhees. He'll stand 6" tall (perfect for my desk or bookshelf), has 10 points of articulation for posing, can be fitted with a machete or axe, AND his mask comes off to show his nasty face. Fall can't come fast enough!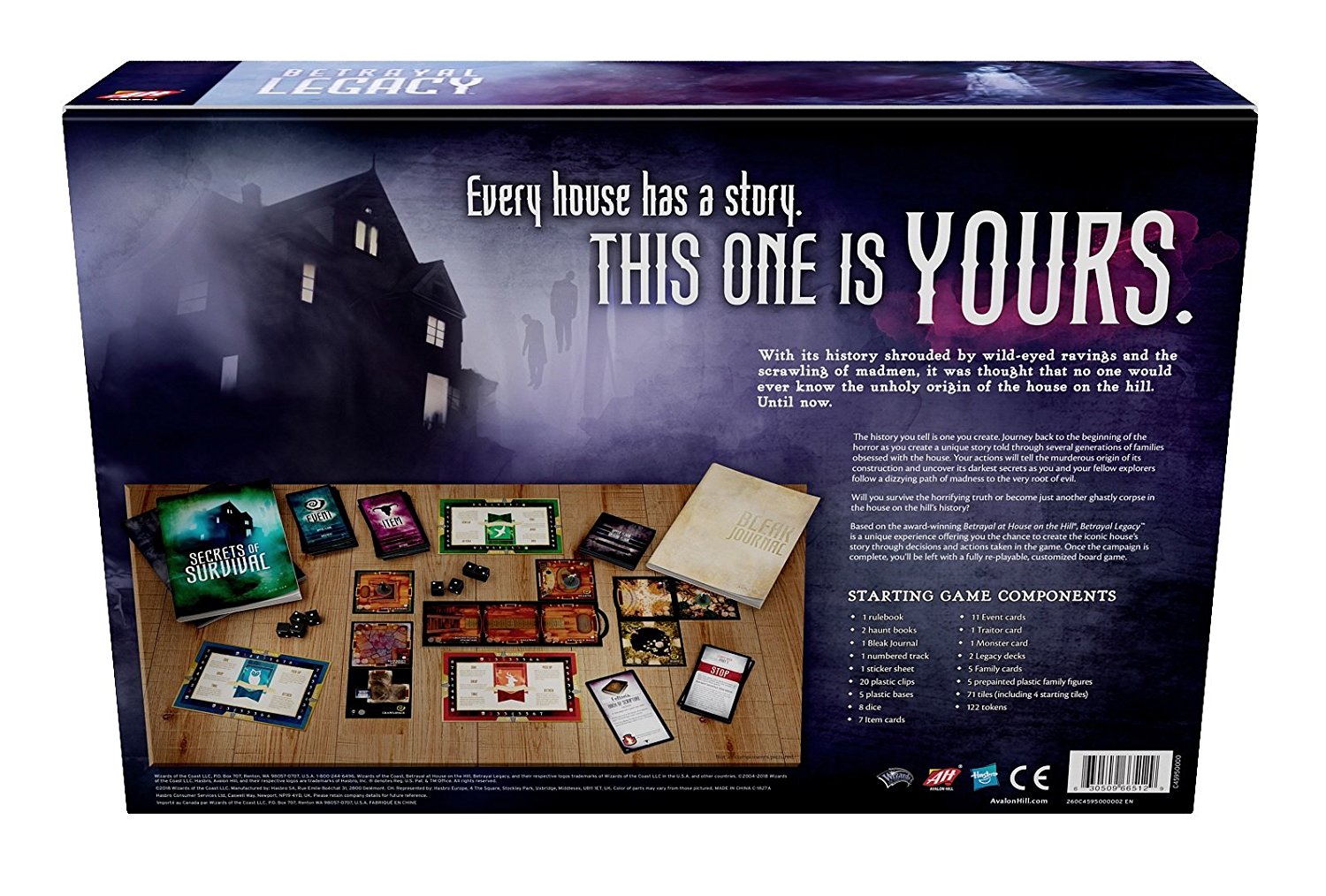 Anne's Favorites
Wyrd: Hide and Seek - The Dreamer Crew - Wayland Games
I'm a huge miniature painting freak and while that obsession started with epic Dungeons and Dragons player characters, I've found that painting horrific visages can be truly fun! Malifaux is a Lovecraftian war-game where the miniatures are delightfully ghastly. One of my favorite sets is Hide and Seek because it includes creatures both large and small with lots of variety in one pack.
Betrayal: Legacy - Avalon Hill/Wizards of the Coast
My love of the Betrayal series has been noted in the past, but I am super looking forward to Betrayal Legacy which is coming out this fall! I love a good campaign game and this new take on Betrayal includes a 13 chapter prologue campaign that explores the House on the Hill from the original title over the course of decades and players take on the roles of various families in their relationship to the manor. As you work through the campaign, your actions will have permanent effects on the final form of your Betrayal game, attaching certain objects and events to your lineage. I lay in wait for the crisp autumn air and the arrival of this game in my very grabby hands!